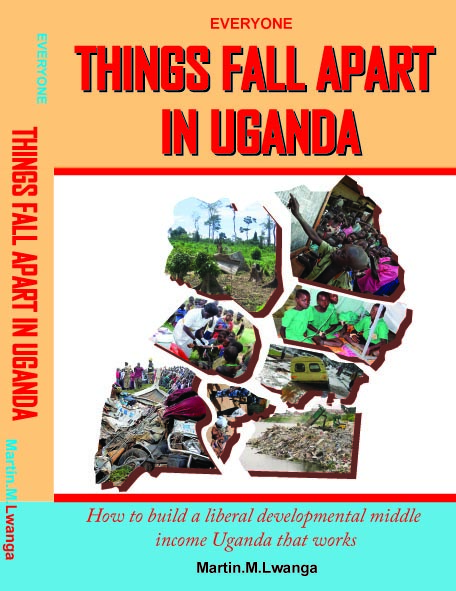 Things Fall Apart in Uganda
Everyone in Uganda must desire her to become a middle-income nation within a lifetime as many South East Asian nations have been able. However, attaining that vision needs a candid assessment of the Country's internal and external environment in order to arrive at the appropriate strategies for take-off. This book examines the state of Uganda and what might be hindering her to become a middle-income nation.
The book presents a clear strategy touching on all priority social and investment sectors: health, education, agriculture, infrastructure, corruption, small-medium enterprise, foreign direct investment, diaspora, ICT, youth unemployment, urbanization, peace, and conflict management, and many more.
Price UGX: 25,000
Free Delivery Within Kampala – Uganda; Up Country Delivery @ UGX: 10,000